I restarted the video shooting that I had stopped.
I shot a scene of medaka swimming in a fish tank in the classroom, an additional scene for Love&small-4.
Are there medaka (Japanese rice fish) in your country?
They are very small fishes and designated as an endangered species in Japan.
It's not directly related to the story, but I shot it because it's an important scene.
I released them in a pond in the neighborhood after video shooting.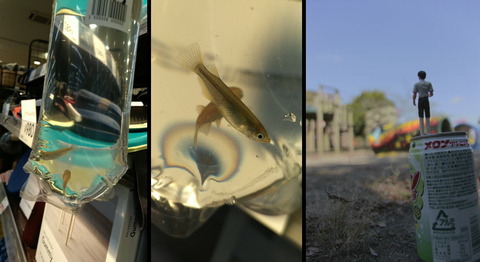 止まっていた撮影を再開しました。
Love&small-4の追加撮影部分、教室の水槽の中でメダカが泳ぐシーンを撮影。
日本では誰でも知ってる魚ですが、海外の皆さんはメダカって知っていますか?
とても小さな魚で、日本では絶滅危惧種に指定されています。
ストーリーには直接は関係ないのですが、大切なシーンなので撮りました。
撮影後は近所の池に放流しました。