Here are the notes about Love&small now on progress.
I receive many comments about it recently, so I thought it'd be better to tell the progress of L&S work precisely.
http://www.love-boots.com/videols04eng.htm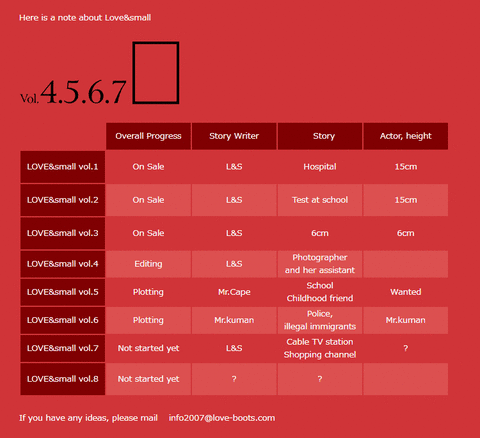 On vol.5 & 6, people who have bought "The right to create a scenario" and " The right to appear in Love&small" are joining. We are contacting both of them and working on the plot together.


What I want to do someday is to make a scenario with many people through a free discussion. It means, everyone knows the story before we shoot a movie.